William C. & Mary Ann Whitehead  
Three Years of Football & 3 Army As.
To get through the line I depended especially on three teammates and Classmates, Mike Casp (our team captain) – at Right Guard,Bill Whitehead– at Center, and Barry Butzer – at Left Guard. They were great Army football players. Bill  and Mike were Killed in  Vietnam.  Barry was killed in a car accident.    – – Al Rushatz

WILLIAM C. WHITEHEAD JR. 1962
Cullum No. 24102-1962 | June 30, 1968 | Died in Vietnam
Interred in West Point Cemetery, West Point, NY
This obituary was composed by Major Alan M. Biddison, USMA 1962, my husband's roommate and our best man; and by myself, Mary Anne Whitehead. The words, however, are not entirely our own. All of the statements made concerning my husband's personality and devotion to duty come from the many letters I received from his fellow officers and from his men. I felt it only fitting that in this final tribute to my husband, the words of these men be included for they, too, knew him well and share my great loss. I shall treasure their kind words forever.
It was a privilege to have known Bill Whitehead, a dedicated, outstanding American. He was one of those rare persons who left an indelible mark on everyone, and his confidence and love of life made a better person of those he met. No matter how difficult things were, he could always find some blessing to count, and he had that special spark that made others electrically aware of their blessings. His belief in God and overall goodness endeared him to all. Bill's countless friends mourn him honestly, and feel that the world has lost a special man, and the Army one of its finest officers. Bill was going up the ladder to the top rapidly as evidenced by his selection for promotion to major ahead of his contemporaries. No doubt he would have obtained the top rank. His talents and energies were used to help others and improve things about him, doing so unselfishly with supreme dedication and devotion. The words, Duty, Honor, Country were engraved in Bill's heart, and his life personified the ideals of West Point.
William Charles Whitehead Jr. was born on 17 September 1940, in Lansford, Pennsylvania. It wasn't long before he began to earn recognition. Bill was active in Boy Scouts, church activities, and football. In his senior year in high school, he captained the football team, won the high school football award, and was selected the first Youth Mayor of Lansford. During these high school years Bill's greatest desires were to go to West Point and play football for Army.
In July 1958, Bill realized the first of these goals when he entered West Point with the Class of 1962. As the class can attest, Bill achieved the second goal with distinction. He alternated between tackle and center for three years for the Black and Gold, was a consistent leader in tackles, and captained the second unit as a First Classman. Though his first love was football, he didn't neglect the other aspects of cadet life. He was a member of several clubs and participated actively in company activities. He always liked a good joke and managed to take the words out of an astonished adjutant's mouth at Graduation Parade by barking orders from his first sergeant position.
After graduation, Bill attended the Signal Officers Orientation Course at Fort Gordon, Georgia; and Airborne School at Fort Benning, Georgia. His first assignment was with the 5th Signal Battalion at Fort Carson, Colorado, where he commanded a company. At Fort Carson, football continued to play an important part in his life as he played and coached a team to an undefeated season. In his next assignment, aide to the Commanding General, 8th Infantry Division in Germany, Bill had the opportunity to coach the division football team. After the division commander left, he stayed with the 8th Division as assistant Chief of Staff. After Germany, Bill went to Fort Sill, Oklahoma, to the Communications Officer Course from which he graduated with first honors.
Then on to Vietnam. Initially he was an artillery battalion signal officer, followed shortly by command of the battalion's headquarters company. Bill's leadership abilities and sense of humor improved the performance of the unit and raised the morale of the men despite adverse conditions. It was while taking pay to his men that the helicopter in which Bill was flying crashed killing him. Somebody else could have paid the men, but Bill's personal credo to serve wouldn't permit another to take the risk. Bill always sought responsibility and never backed away from a problem because of its complexity or difficulty. His men loved him because he was a fine soldier and above all, a man eminently trustworthy and respected. He was a natural leader with great strength of character and devotion to duty. His loyalty and integrity were of the highest order, and his selflessness was always in evidence.
In high school and at West Point, Bill was inseparable from a special girl from Lansford. Three days after graduation, he married his Mary Anne in the Cadet Chapel, and a short year later Bill was the proud father of a son. As a husband and a father, Bill was the best. He was dedicated and loving. In February 1965, after the birth of his daughter, he joked that now all he needed was a million dollars. He had achieved all of his other goals.
Bill Whitehead shall be forever missed by his wife, children, family, and countless friends. Bill only knew how to give his best, and he lies now in the place he loved best—West Point. He is surrounded by his classmates who have made the supreme sacrifice for their country. His sacrifice saddens us, but we can say with pride that we have known and loved a great man.
MAJ WILLIAM C. WHITEHEAD JR. – USMA GRADUATE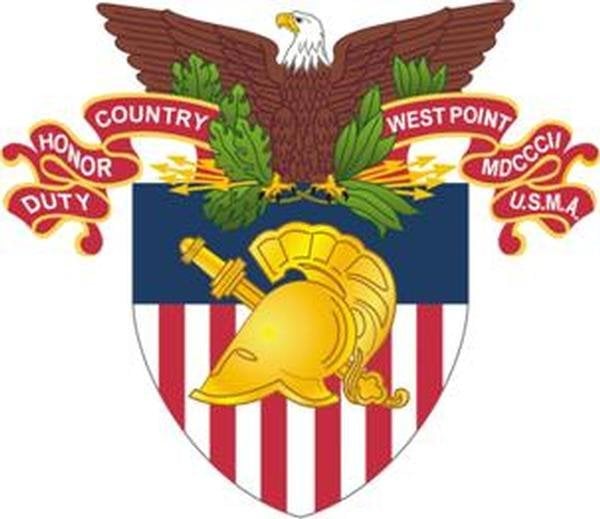 MAJ William Charles Whitehead Jr. was an alumnus of the U.S. Military Academy at West Point, NY. He was one of 335 men from West Point who died or are MIA in Southeast Asia/Indochina during the period October, 1957 – September, 1972. "Well done; Be thou at peace."
70 Tackle Fall of 59
Dear Major William C Whitehead Jr,
Sir
As an American, I would like to thank you for your service and for your sacrifice made on behalf of our wonderful country. The youth of today could gain much by learning of heroes such as yourself, men and women whose courage and heart can never be questioned.
May God allow you to read this, and may He allow me to someday shake your hand when I get to Heaven to personally thank you. May he also allow my father to find you and shake your hand now to say thank you; for America, and for those who love you.
With respect,
Curt Carter
IF I SHOULD DIE…REMEMBRANCES FOR MAJ. WILLIAM C. WHITEHEAD, JR, USA…WHO DIED FOR OUR COUNTRY!!!!
If I should die, and leave you here awhile, be not like others, sore undone, who keep long vigils by the silent dust, and weep…for MY sake, turn again to life, and smile…Nerving thy heart, and trembling hand to do something to comfort other hearts than thine…Complete these dear, unfinished tasks of mine…and I, perchance, may therein comfort you.
CPT WILLIAM WHITEHEAD
Was My Battery Commander, there was never a finer, more down to earth, Commander I ever had the privilege to serve under, before or after. It was a sad day for the 6/14 when the helicopter with him and WO Frank Jones went down on it's way to Plei Jerang.
POSTED ON 5.26.2003
POSTED BY: LTC STEVE TAKACS (USA RET)
A GREAT SOLDIER
I served with Bill at Ft. Carson, Co in 1963-64. We were both in the 5th Inf Div (M). He played football on the Div Troops "Outlaws" which I coached, and was a valuable player, friend and comrade. We had great fun playing handball and enjoying our families. I have a picture of that football team and two men are missing from the photo — Bill and "Turk" Griffin both were KIA in RVN. I have remembered them in prayer every day since their death.
Much of the material is from The Wall of Faces- Vietnam