Richard & Anne Chegar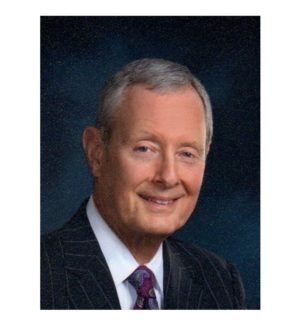 Richard Daniel Chegar
Major General Richard Daniel Chegar was born on February 4, 1940 in Kokomo. Indiana.  General Chegar is a 1962 graduate of the United States Military Academy at West Point.General Chegar served as a Davy Crockett platoon leader, aide de camp and infantry platoon leader with the 173rd Airborne Brigade on Okinawa.  He later rejoined the 173rd in Vietnam and served as the battalion adjutant and rifle company commander in the 1st Battalion (Airborne), 503rd Infantry.In May 1966 then Captain Chegar distinguished himself while serving as a company commander during a search and destroy mission near the village of Long Phuoc (FUC), Phuoc Tuy (FUC TIE) province, Republic of Vietnam.  As Captain Chegar moved his company to begin the assault on the Viet Cong occupied village he deployed his platoon to take maximum advantage of the terrain.  Having engaged the insurgent force Captain Chegar crawled back and forth across the battlefield to direct the fire and maneuver movements of his platoons.  When one of his platoon leaders and two squad leaders were wounded by claymore mine fragments, Captain Chegar crawled forward through the intense fire to the aid of his platoon.  He then reorganized the platoon and personally supervised the extraction of the wounded.  In the early hours of the following morning, Captain Chegar led an assault on the village until the Viet Cong force was defeated.  Captain Chegar's extraordinary heroism in close combat is in keeping with the highest tradition of the military service.General Chegar's awards and decorations include the Distinguished Service Medal, Silver Star, and Bronze Star with "V" Device, Meritorious Service Medal with three oak leaf clusters, and the Army Commendation Medal with one oak leaf cluster and is authorized to wear the Ranger tab.
Dick Chegar was witness to a historic event at West Point in 1962 when, as a First Class Cadet Captain, he escorted General Anthony "Tony" MacAuliff of Bastogne fame to the ceremony honoring General of the Army Douglas MacArthur as the 5th recipient of the Sylvanus Thayer Award.  While his account of the event and the famous "Duty, Honor, Country" speech delivered by General MacArthur are captivating, it is Dick's revelation about the "MacArthur Moment" during the speech that went unnoticed and has gone unreported that makes his talk relevant and memorable. Downtown Rotary will be only the second group for whom the "MacArthur Moment" has been shared with the public.